Rebecca Champ – Psychotherapist & Coach
Rebecca has been coaching adults and couples living with ADHD since 2008, and in 2010 she received her diploma in Contemporary Psychotherapy.  Offering both face-to-face and online services, her work takes an Integrative approach; combining person-centred therapy principles with techniques in goal setting, organisation, and time management.  Having ADHD herself, Rebecca offers a unique perspective: one that places personal growth, self worth and individual potential of clients at its heart.
Rebecca's contact details are 07855 298536 or www.rebeccachamp.co.uk
Nicky Kelso – Play and Creative Arts Therapist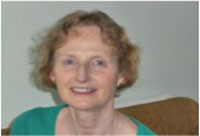 Nicky is a Play and Creative Arts Therapist accredited by Play Therapy UK (PTUK), working with children up to the age of about 12 years who have emotional or behaviour difficulties. Her style of therapy is child led, and uses the media of imaginative play, drawing, painting, sand, clay, and puppets to help children express themselves.
Nicky's contact details are 01638 741969 or www.creativeplay.co.uk
 Sarah Freed – Counsellor, Psychotherapist & Relationship specialist

Sarah specialises in anxiety issues, depression and relationship difficulties, as well as working with a wide range of other areas. She has over 14 years experience as a counsellor and psychotherapist working in private practice and within the NHS. Sarah prides herself on being a deeply empathic therapist but is also very dynamic when required. She believes that for couples or individuals, therapy can offer the opportunity to be heard and acknowledged as well as providing a platform for change and development, if that's what is needed.Please see Sarah's website for more information www.cambstherapy.org or contact her on 01223 811170 or 0773 975 9338.
Dr Natasha Salter-Ling – Clinical Psychologist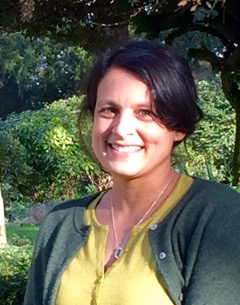 Natasha is a Clinical Psychologist who works with children, adolescents and their families.  She offers both long and short-term therapy with children who present with a range of difficulties such as trauma, bereavement, anxiety, depression or school based problems.
She is accredited by the British Psychological Society and registered with HCPC.  Sessions are psycho-dynamically oriented and essentially child-led with the use of creative play techniques such as painting/clay/sand tray.   This combination of verbal and multi-sensory creative therapy helps children to communicate unconscious thoughts and feelings and aids self-regulation.
For further information please contact her on 07715450551 or n.salterling@gmail.com
Heather Boylan – Counsellor and Psychotherapist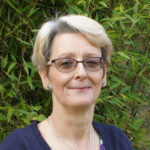 Heather has significant experience working with sexual abuse, depression, stress, relationship difficulties and many other issues, throughout educational settings, the NHS and charitable organisations.
Heather offers face to face, online and telephone counselling.  As an integrative therapist, Heather uses skills from different theoretical models, but her focus is on the relationship she builds with her clients.  Heather's work is tailored to her client's individual need, but is always client-led.
Heather says, 'I won't tell you how to solve your problems, but believe that by giving you time, support and understanding, you will be able to find your own solutions and strategies to improve your life experience.'
Please see Heather's website  www.calmer-counselling.co.uk for further details about her work and experience.  If you need more information or wish to book an appointment, Heather can be contacted via e-mail, heather@calmer-counselling.co.uk or by telephone 07410 381 728.