We believe that life can be amazing and that counselling helps.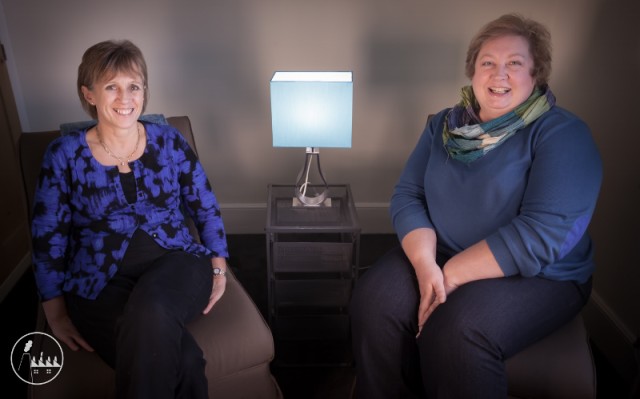 Lifestuff counselling centre was set up by Julie Wells (left) and Rachel Browne (right) to provide top quality professional counselling services in a comfortable and private setting for individuals, couples, young people and senior executives.
Julie – I offer counselling support to men, women, and young people who are trying to make sense of what's going on or make changes in their lives. I work with my clients for as long as my clients need. Being an integrative counsellor, means I believe in using a range of techniques and tools that best suit what my clients need.
I work with young people, adults and older people facing challenges from all kinds of issues including depression, anxiety, bereavement and loss, physical, emotional and sexual abuse, self harm, addiction, low self esteem, sexual identity, body image and eating challenges.
My work with young people from the age of 13 upwards has helped with issues including body image and eating challenges, self harm, anger, bullying, family difficulties and low self esteem and low mood.
Over the past few years I have become particularly interested in working with people with issues around weight, body image and eating challenges and I have done a lot of research and further training in this area. I understand how worries and uncertainty about weight, eating challenges and body image can so drastically reduce the quality and enjoyment of life for many men and women of all ages and I bring cutting edge information and techniques to this area that really get results. I am a certified Eating Psychology Coach.
---
Rachel – I can help you if you are going through a life crisis, struggling with a mental health issue or would like to understand why you make the same decisions and end up in the same place. Our work together would explore how you feel, how we can change your relationship to what's happening, or how to sit and cope with difficult feelings through hard times.
I work with people of all ages and have undertaken training in: –
Working with couples
Sexual abuse training run by Choices in Cambridge
Certificate in Creative Arts in Therapy.
Talking can be hard, sometimes reaching the difficulties around issues isn't easy so together we will find ways of getting to the heart of the matter and understanding what your options are to change.
---
Associate therapists and placements
We are a growing group practice of qualified counsellors and we also offer placements to students in their final year of training. This allows us to offer a variety of therapies from a pool of professional counsellors.
All our counsellors belong to professional bodies such as BACP, UKCP or UKPT.
Every therapist's work at the centre is professionally supervised.
Experienced
All our counsellors share our philosophy – Life is amazing. Counselling helps.
These are people that we would want to use, and together we are building a service that delivers useful, life changing therapy to the people who come to us.
Affordable
We set up our practice to provide people with a first class service that offers affordable, confidential, professional and convenient counselling service.
Specialists
Our team covers a range of specialism and offers different styles of counselling. We are happy to work within other settings such as schools, GP practices and businesses.
Accessible
Lifestuff is conveniently located in the centre of Newmarket with easy access to the A14 to and covers from the North of Cambridge through to Bury St Edmunds. We provide counselling rooms that are accessible to people with limited mobility and we will do our best to accommodate people with any kind of disability.